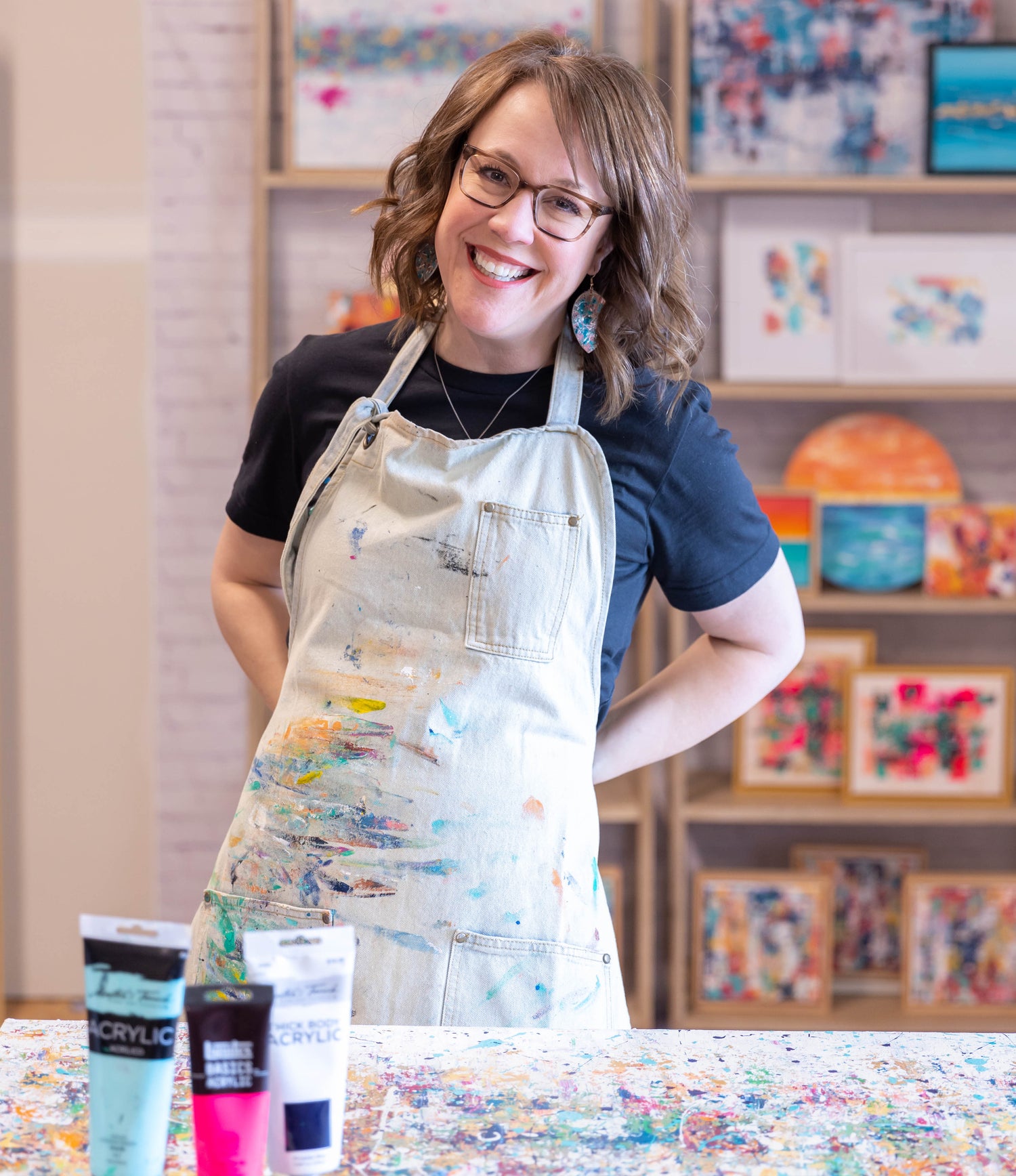 Created with Grit + Grace
The words "grit" and "grace" have been compasses for my spiritual, physical and mental health for over a decade. Now they are directing how I create joy for others.
After a successful career in marketing, I spent several years focusing on my family and community. To combat the restlessness after such a shift, I studied abstract art and modern calligraphy. What I discovered is that I love using original art to make people feel inspired, unique and celebrated. 
I use an array of colors, gratifying textures and meaningful words to find the balance between bold and serene and energetic and soothing. I pray over each canvas before adding the layers that will eventually make a statement in someone's home or office. 
I want everyone to experience how owning original art feels, so I purposely keep my prices accessible and offer abstract art on different mediums.